Company:
Health Market Science (acquired by LexisNexis in 2014)
Problem:
Life Science companies predominantly do business with healthcare providers, from small practices to massive health networks. Being able to understand the potential value of individual practitioners and visualize their connections across the industry can give invaluable insight to a Life Science sales and marketing strategy.
Given the market opportunity, HMS wanted to leverage the reputation of its Master Data Management platform and offer a tool that would make this visualization simple and intuitive. The goal was to provide our clients a way to manage all of their data sources and see the "golden record" (the amalgamated and cross-verified record) for each practitioner.
This project came with a major challenge: my "users" were extremely hard to communicate with, since most of them were busy pharmaceutical executives. It was difficult to get direct access, and much of my "problem  definition" phase had to be filtered through our VPs and C-level executives. Despite this drawback, I was still able to get the information I needed and we delivered a successful MVP. I credit my personal UX success on this project to building trust and strong working relationships across all levels of the company.
My Contributions:
Stakeholder interviews
Business analysis
Collaborated on requirements gathering
Collaborated on release iteration planning
Created wireframes
Created hi-fidelity clickable prototypes
Defined interaction design
Provided UX support for developers by answering questions as they arose
Collaborated on presenting iterations to clients
Screenshots
A healthcare practitioner's profile, showing the most accurate distillation of various sources of data in one view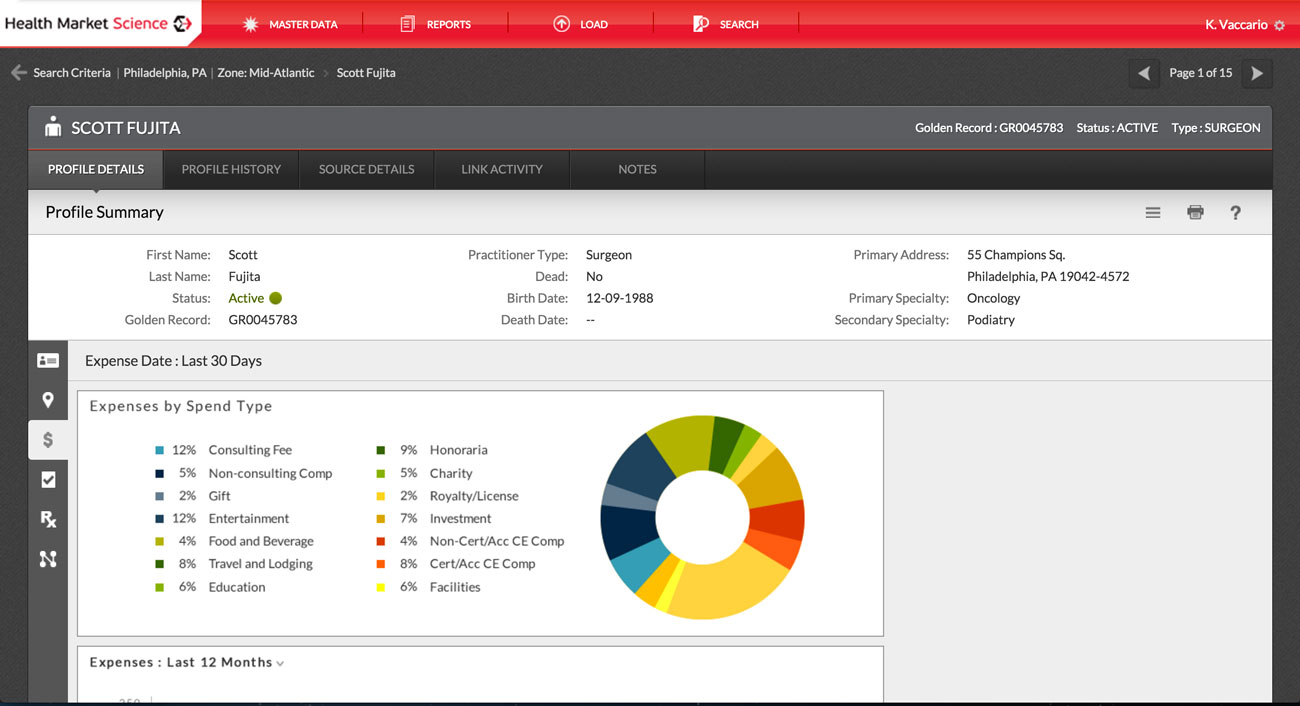 Profile showing the network of influence with other healthcare practitioners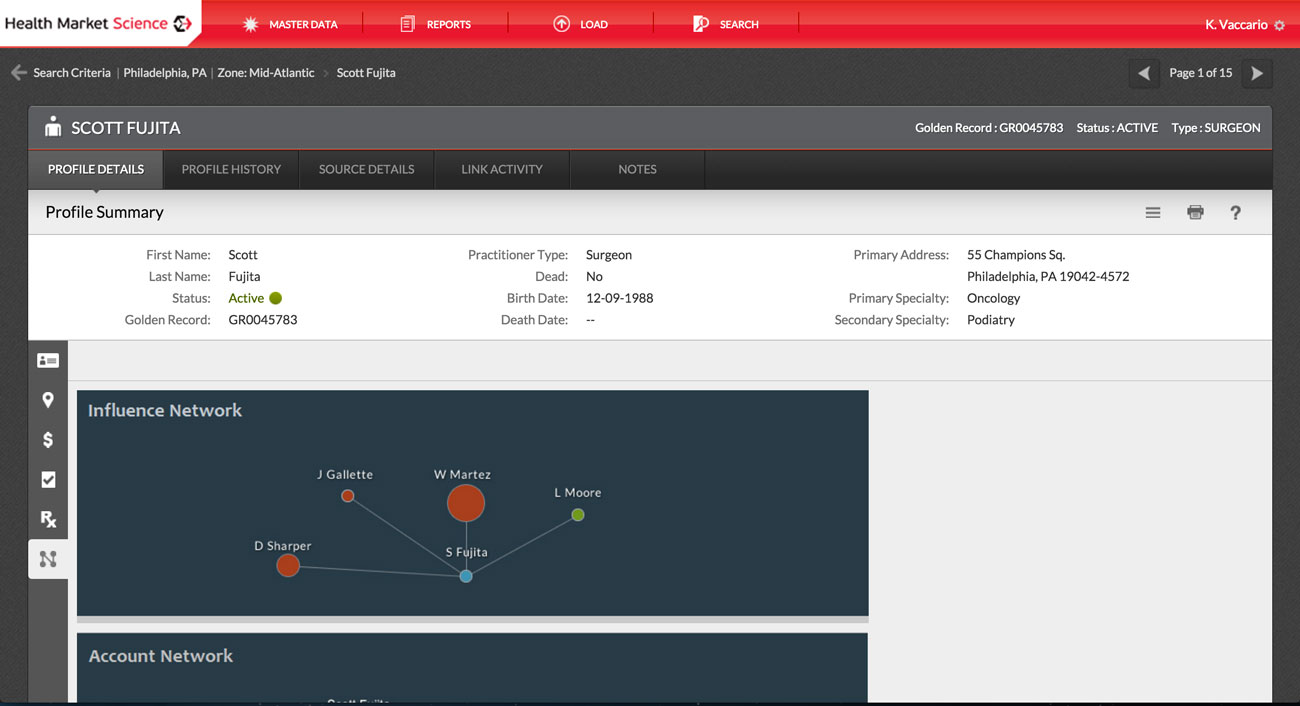 The various sources that create the amalgamated view