Company:
AWeber Communications
Problem:
Creating and nurturing an email list is essential to a modern small business, especially internet-based businesses with no physical storefront. If you can't communicate with your audience, you're out of business. AWeber creates tools to make this communication easy and powerful, but the design of their message editor had fallen behind the times. The window was narrow and fixed-width. The system menus and notification bars at the top pushed the editor down the screen until it was nearly below the fold. Overall, the editing process felt clunky and archaic, and wasn't comparable with other competitors in the space.
A small group of us saw an opportunity to improve the message editor in a huge way while still being able to break the work up into small enough chunks to fit on the product roadmap. We pitched our plan, along with detailed wireframes, to the Director of Product and were given approval to proceed.
The project transformed the archaic editor into a sleek, self-contained environment with a modern look, improved interaction design, and a full-screen experience. The redesign also paved the way for a major company initiative that was launched a few months later (see Campaigns).
My Contributions:
Customer interviews
Heuristic analysis
Collaborated on requirements gathering
Collaborated on release iteration planning
Created wireframes
Created clickable prototype
Collaborated on interaction design
Provided UX support for developers by answering questions as they arose
Performed usability tests with customers
Iterated on initial design
Screenshots
BEFORE: the old message editor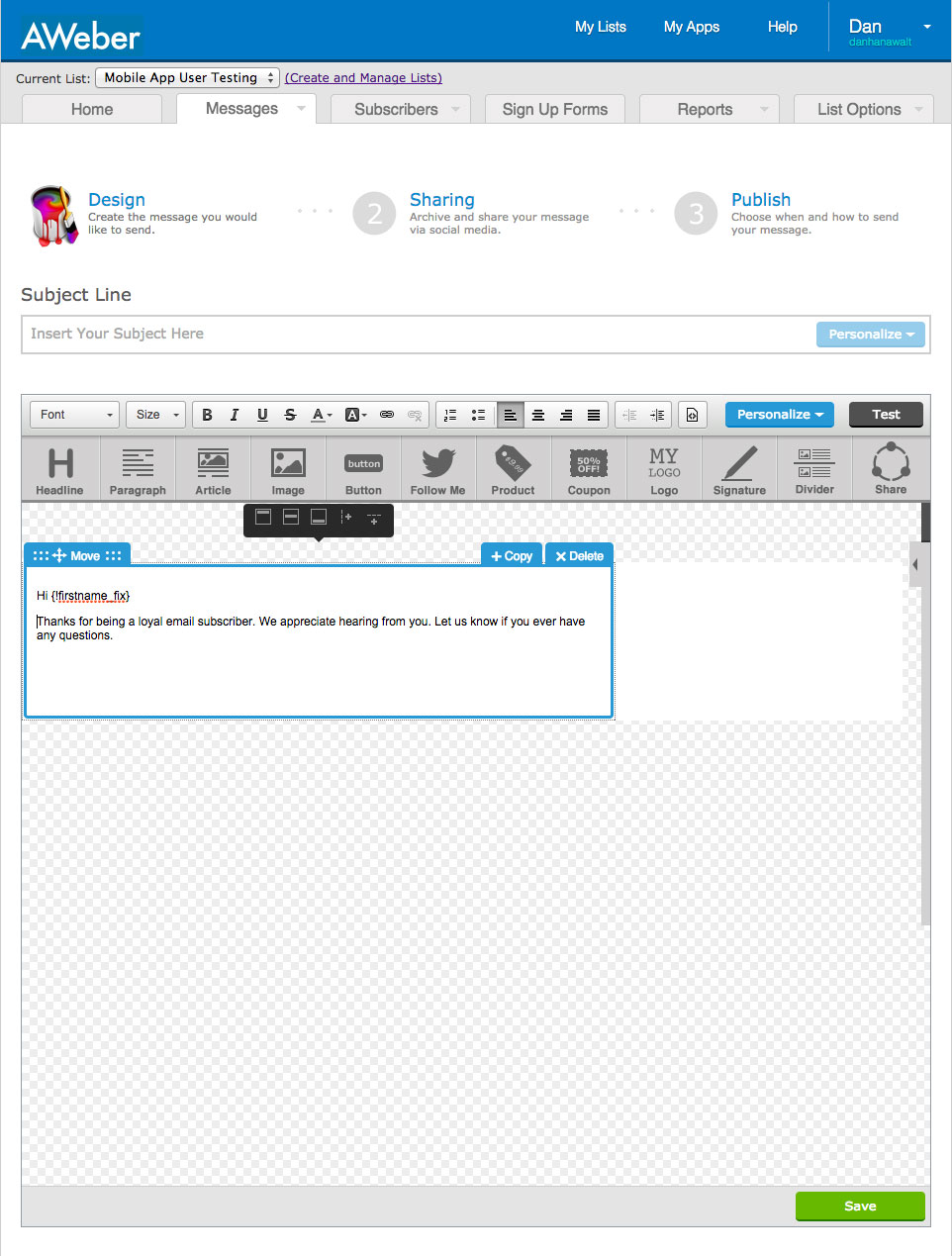 AFTER: the redesigned message editor