Hi there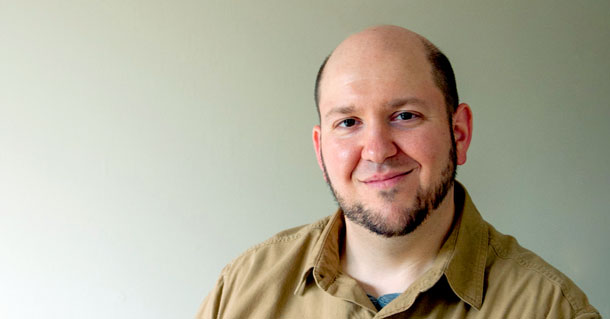 I'm a User Experience professional with a background in a variety of disciplines, including UI design for web and mobile apps, print, and video. I'm also an art school grad and can paint a pretty mean oil painting.
Achieving business goals through UX leadership and good product design is the focus of my career. I'm an advocate for the user and like to work collaboratively between all areas of an organization: product, software development, marketing, design, and customer support.
I've read and studied widely, and have a strong understanding of (and fascination with) cognitive psychology. I'm also solid on marketing concepts, visual design, and branding.
I've worked at tech companies in the Philadelphia area focusing on Master Data Management, Life Sciences, and Email Marketing Automation.
If you've taken the time to read this, you're awesome. I like you. Let's get in touch. Here's a whole bunch of stuff that I do well:
• User Experience (UX) Design • Product Design & Strategy • User Interface Design • Interaction Design • UX Research • Information Architecture • Agile/Scrum • HTML & CSS • Website Development • Graphic Design • Video Production • Branding • Illustration • Classical Fine Art Skills • Live a passionate life • Nurture a hearty work ethic
My Process
I create simple user interfaces and workflows that accomplish complex things.
I speak to customers through user interviews and usability tests.
I define problems.
I draw on whiteboards.
I build collaborative relationships within an organization.
I read a lot.
I think a lot more.
I work with great teams of designers, developers, and marketing professionals.
Together we do amazing things.
Please enter your contact details and a short message below and I'll get in touch.